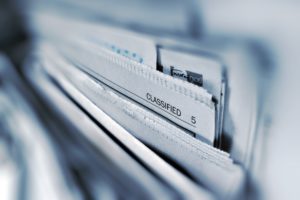 20TH MARCH 2020
Now that 2020 is here, there's no better time to reflect on the year gone by – a time when the Notre Dame cathedral caught fire, a Sri Lankan church was bombed, London Bridge played host to another terrorist incident, multiple school shootings took place in America, and Brexit was seen to move no further forward.
But, we're not here to talk about any of that. We want to remember 2019 with a positive spin, looking back at some of the happier news stories that came out during the course of the year.
Join us as we highlight our top six memories from 2019.
A turtle-y awesome comeback.
You've probably already seen those heart wrenching videos of turtles being trapped in plastic netting or with a plastic straw up their nose but, in 2019, some good news finally came to the turtle population.
Following the introduction of the Endangered Species Act back in 1973, sea turtles have been seen to consistently grow in numbers year on year. Their population now stands at 980% of what it was, going to show just how fantastic the efforts have been in protecting the species. Great work turtles!
Eco-travelling.
While on the subject of tackling the plastic crisis, the Italian capital of Rome announced in October that metro passengers would now be able to pay for their train tickets by recycling plastic bottles, rather than using money.
As a result of this movement, more than 350,000 plastic bottles have now been recycled, going a long way towards making Italy more sustainable and, ultimately, helping to combat climate change. Great work Italy!
Levelling the playing field.
Equal pay between men and women has long been an area of controversy but Iceland now appear to have settled the debate once and for all.
The Scandinavian country recently passed a law making it illegal for employers to pay men more than their female counterparts. In doing so, they have become the first country across the globe to ensure men and women receive equal pay. Great work Iceland!
Returning reefs.
At the end of last year, a reef-rejuvenating robot was launched in the Great Barrier Reef with one key aim: restore the natural ecosystem that the Australian landmark is so popular for.
Known more widely as LarvalBot, the robot functions by operating underwater, rejuvenating old dying corals by planting healthy new polyps. Now in 2019, the results of LarvalBot's work are slowly coming to fruition. Coral is becoming more and more restored and the Great Barrier Reef is quickly getting back to its former glory. Great work LarvalBot!
Concrete climate changes.
As the global population rises, there comes an increased need for infrastructure and, as such, a greater demand for cement. But herein lies a major problem – cement manufacture is a huge contributor to the extreme levels of carbon dioxide (CO2) prevalent in our atmosphere. These levels of CO2, in turn, lead to many of the climatic issues we're currently having to deal with.
So, where am I going with this? Well, fortunately, a company in India known as Dalmia Cement has identified a method of manufacturing cement which nearly halves the amount of carbon emissions pumped out. This means that industries reliant on concrete manufacture, such as concrete barrier providers, architects and builders, can become a lot eco-friendlier in their work. Great work Dalmia Cement!
The world is greener.
While on the subject of climate change, experts at NASA recently confirmed that the world is five per cent greener than it was two decades ago. That's not saying we no longer need to worry about climate change – we really do – it simply goes to show that we, as humans, have finally got the message.
NASA's study found that that the world's leaf cover has increased by more than two million square miles since the turn of the millennium – approximately the same size as the total area covered by the Amazon rainforest. This, in turn, make us as humans happier and healthier, since the greenery around is naturally filtering the air we breathe in. Great work everyone!
This article about "6 Bits of Good News To Take From 2019" was written for Housing Hand – the Award-Winning UK Rent Guarantor Service by Annie Button. For more information on how you can work with Housing Hand, visit housinghand.co.uk or call 02072052625 and select option 2.