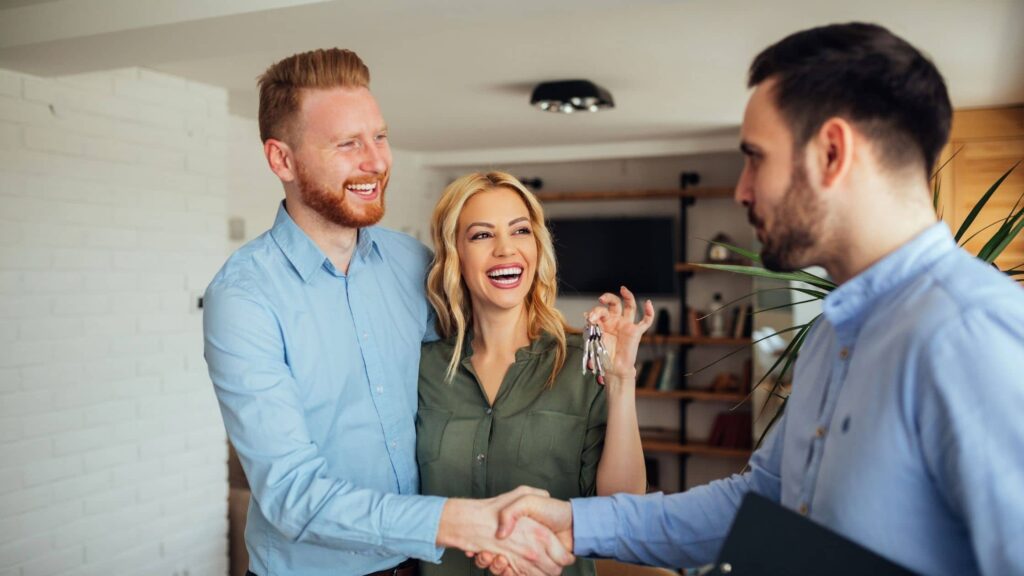 It's no surprise that one of the biggest challenges for letting agents when finding new tenants is ensuring that their guarantor is in place should they be a student, moving from abroad, or even a working professional. The Coronavirus pandemic has had an immensely negative impact on the rental sector, adding to these difficulties. Now more than ever, letting agents, landlords and tenants need a financial lifeboat due to the uncertainty of the economic climate. If you're a letting agent looking to make the process easier, keep reading to find out how our rent guarantor service at Housing Hand could benefit you.
We're partnered with an incredible portfolio of letting agents across the country, and pride ourselves on making the rental process simple, easy, and cost-effective for all parties. With additional tools such as our House Finder Service, Partner Portal, and brand new depositless offering, Housing Hand combines these to make the entire process a breeze.
How does the service work for letting agents?
Put simply, Housing Hand's rent guarantor service ensures letting agents need not worry about tenants who are unable to provide a qualifying rent guarantor. The service is completely free for letting agents, and by partnering with us the range of tools available is widened to make the process incredibly easy. We guarantee that we cover all tenant liabilities for the duration of the tenancy – this includes cover for any rental default as well as other costs incurred, such as extensive damages or Joint and Several liabilities. A one-off and affordable fee is paid by the tenant at the start of their tenancy (or can be split across a period of months) and should a tenant be eligible, Housing Hand can process a tenant's application within one day as all parts of the process can be completed online.
Combined with increasing the pool of potential tenants, there are a variety of other services that are available to our partners. Our House Finder Service allows students and working professionals to find properties with agents that are relevant to them, they are then able to secure their guarantor through Housing Hand making the whole process easy from end to end. Alongside our House Finder Service, the partner portal and depositless offerings are designed to remove any other rental constraints. So letting agents, let us do all of the hard work.
What is Housing Hand's Partner Portal?
The Housing Hand Partner Portal service is an innovative way for letting agents to connect with new customers. As previously discussed, Covid-19 caused a colossal loss in revenue for businesses and letting agents, so our mission is to find a way to help reclaim that. The service is completely free and enables potential tenants to search for properties in that area that already accept Housing Hand as a guarantor. As a letting agent, if you fall into the catchment area letting agents receive their details to follow up with them directly. By using the Partner Portal Service, letting agents can benefit from increases in sales, and in turn lower acquisition costs with more leads coming forward. The fully automated platform also hosts a dedicated account manager that can help with the onboarding process. To see the Partner Portal in action click here.
How does Depositless work?
This year, Housing Hand is also pleased to announce the new deposit-less renting service. Depositless renting is one of a host of services that are there to benefit letting agents, landlords, and tenants. By using depositless, renters are able to cut the expensive up-front costs of deposits, by paying it monthly throughout their tenancy. This works harmoniously with the guarantor service, meaning that prospective tenants who are having difficulties with renting due to passing reference checks and finances are no longer needed to be turned away. This is hugely beneficial for letting agents as it increases the pool of prospective leads and makes the process of closing sales incredibly efficient from start to finish. To find out more about depositless renting and the benefits, click here.

If you are a letting agent and frequently find difficulty in the process of referencing and deposits for prospective tenants, and are looking to speed up your processes, get in touch to find out how to partner with us. You can book a chat with a member of our team here. Alternatively, our knowledge base has plenty of information to answer frequently asked questions.