Since Housing Hand's birth in 2013, we have grown to be the market-leading rent guarantor service in the UK. What started out in a small London office with three employees was an idea to help international students rent in the UK has now grown to a company of over 30 employees, an Irish Guarantor Service, a sister company in Only My Share and covering nearly £600,000,000 in rent! Not a lot in 8 short years really? We thought it would be interesting to look back at our journey and the past 8 years and the milestone moments we've had.  Whilst we continue to look forward to what the future can hold for us…
Award Winning Guarantor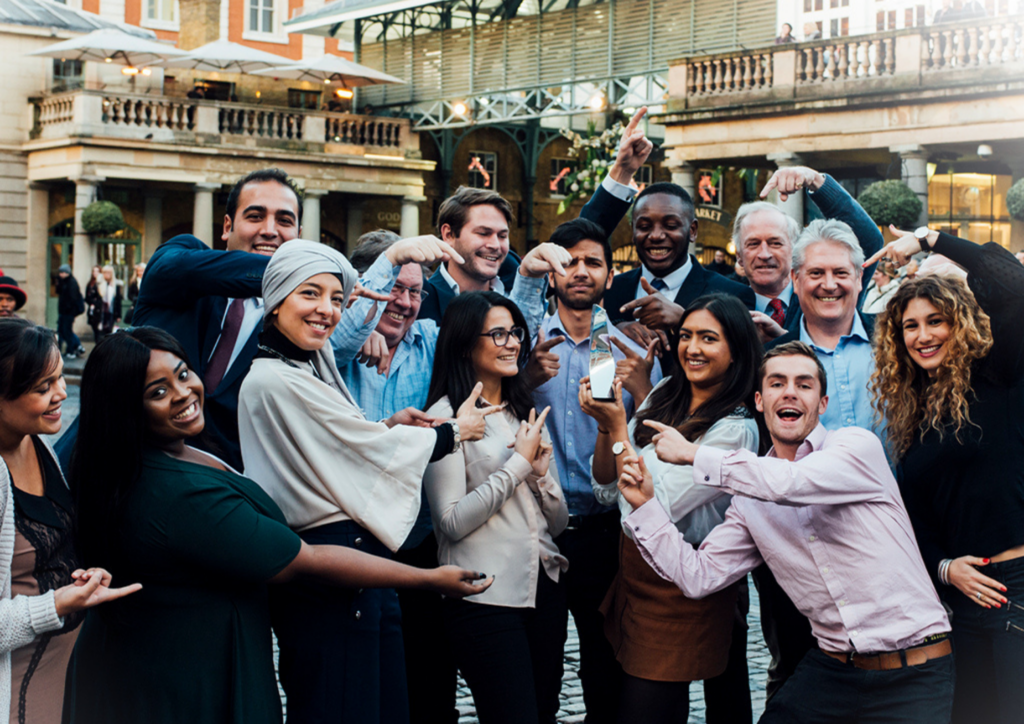 One of our biggest achievements was in 2016 when Housing Hand became the first and only Rent Guarantor Service to win the Supplier of the Year at the Negotiator Awards. This was the first time we felt recognised for the service we were providing. We dusted off our tux's and best dresses to get all dolled up for the event. We were ecstatic to even be shortlisted for the award let alone win it! We continued to be shortlisted for the award again in 2017 and 2018.
Only My Share
Every family is better with siblings, that's what we feel at Housing Hand. Our sister company Only My Share opened in 2016 (a big year for us) with the aim to remove the risk of renting shared accommodation. Only My Share gives its customers the opportunity to rent with confidence. 
Other than the usual sibling rivalry, we couldn't be happier to have Only My Share as part of our family. We look forward to growing more together in the future.
Ireland
At Housing Hand we aim to help as many people as possible and that means expanding. So, we went over the pond, not to the United States, but to the Republic of Ireland. This was our first step toward a European expansion, growing hand in hand with our UK operation, our Irish site brings in a great group of applicants that we couldn't be happier to help. Housing Hand looks forward to growing even larger in the Republic of Ireland and look forward to all the excitement it will bring.
Housing Minister
In November 2019, Housing Hand met with Ester McVey, the UK Housing Minister (at the time) as our regional North Manager, Roy Parrish, organised his annual "Sleepout in Manchester" in partnership with the Mustard Tree to raise awareness regarding the crisis of homeless in Manchester and across the UK.
Housing Hand could not have been prouder that a member of our team helped such a great cause and we are happy to continue to sponsor Roy's efforts.
University Service
Launching our first University service with the University of Bristol was an exciting step for Housing Hand as it was the first time we partnered up with a Higher Education institution (HEI) to provide an integrated guarantor service. This meant we were able to help a wider cohort of UK, EU and International students renting in Bristol live in the accommodation of their choice. Not only that, but it proved the strength of our relationship with Universities, a partnership that has continued to flourish since 2017.
Having already partnered with three university's Housing Hand looks to continue to grow in this sector and provide more universities with bespoke guarantor service for their students. If you find this interesting and want to see who we are working with, feel free to find out more information on our university service page.
Oman Embassy
Housing Hand aims to help as many people as we can whether they are a student or working professional. This is exactly why we partnered with the Oman Embassy in order to help all of their nationals find a place to live in the UK.
With the UK developing into such a diverse population and hundreds of countries are finding their citizens starting their careers and life in the UK. Our embassy partners use our award-winning rent guarantor service to provide their citizens with a worry-free approach to renting in the UK. Find out more here!
House Finder Service
Did you know that we have a Free House Finder service? We provide our partners with qualified tenants to use our guarantor service and applicants with a direct and easy link to the partners we work with.
Our House Finder Service will do the hard part for you. You can look at the properties by location and provider to help you find the right property for you. Feel free to have a look at the list of properties we have here!
Acquires UK Guarantor
The last but by no means the least, a milestone achievement in our Housing Hand history was the acquisition of our closest competitor UK Guarantor, the UK's second-largest UK rent guarantor service, in 2020. Not only did we acquire another company but we formed a great partnership with Accommodation for Students as a referral partner.
Being in a position to be able to help more people into rented accommodation is a dream for us and exactly why Housing Hand was created in the first place. We will continue to help as many people as we can who are looking to rent in the UK.
Thank you to all of those who have been part of the past 8 years with Housing Hand. The thousands of partners that we work with and help each other grow and the thousands of people who we have guaranteed over the years. We look forward to continuing to work with you and help you for many years to come!