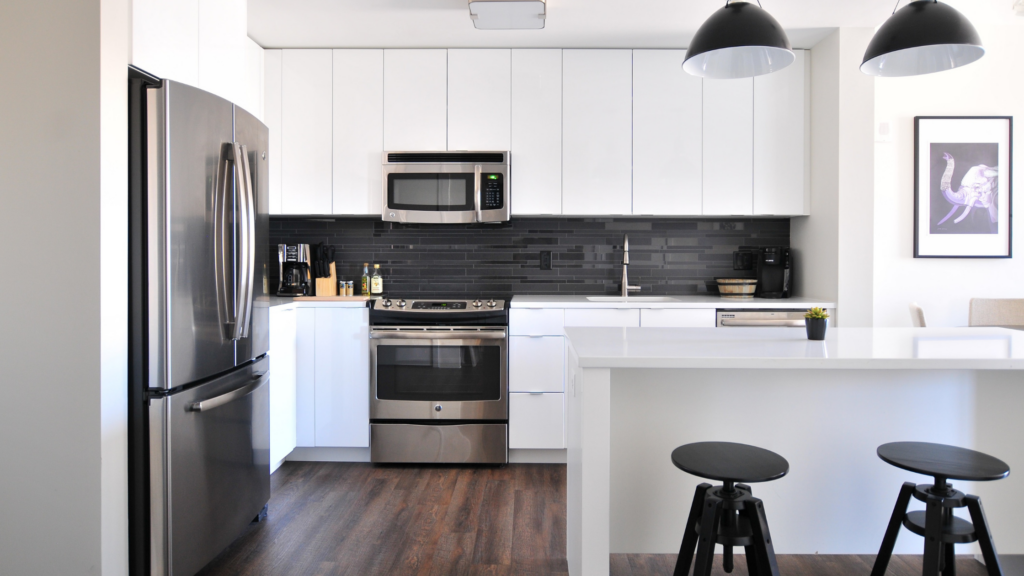 As renters are returning to cities post-pandemic to enjoy normality once again, Housing Hand predicts that the Build to Rent (or BtR as it may sometimes be seen) will be one of the major housing trends of 2022. Investors and property developers are racing to meet the demand of the desired urban lifestyle through a range of creative new schemes.
According to Savilles, major cities such as Manchester, Liverpool, and Brighton are at the heart of the boom in investment for Build to Rent schemes. New figures released by CBRE revealed that £4.1 billion was invested in the UK's Build to Rent sector in 2021, the record figure tops 2020's £3.5 billion Build to Rent investment deals.
Why the surge in the Build to Rent Sector?
Put simply, renters are embracing homes designed specifically for them. This means that investors and tenants alike are both drawn to them. Often, Build to Rent properties host a range of on-sight facilities such as gyms, concierge services, 24-hour security, and communal work and living spaces, which lends itself to a ready-made social life. However, this appealing lifestyle comes at a cost. Research conducted by Ideal Flatmate shows that on average, Build to Rent accommodation is 15% more expensive than a buy-to-let property or renting privately. It is easy to understand why investors and banks are eager to be a part of the sector's demand.
Here's what Housing Hand's Head of Business Development had to say on the Build to Rent Sector surge:
"2022 will be the year that the Build to Rent sector finally comes into its own, as the market matures in multiple ways. It is perhaps unsurprising that tenants are embracing the opportunity to live in homes designed to give them a superior living experience. And this demand is driving developers and investors to build more and more BtR homes – as is the fact that tenants in these properties often stay for longer and pay higher rents."
How can Build to Rent residents benefit from Housing Hand's service?
Housing Hand can help prospective Build to Rent residents get a guarantor for their accommodation directly, or obtain one through their accommodation provider if they've partnered with Housing Hand.
How can Build to Rent accommodation providers benefit from partnering with Housing Hand?
Our service at Housing Hand is widely accepted by accommodation providers, with a 100% payout on all valid claims. When a Build to Rent accommodation provider partners with Housing Hand, they are able to offer an extended scope of guaranteed coverage with our Depositless Offering. By providing the option of the Depositless service, accommodation providers can get renters through the door and into their property quicker. This is because they are not expected to pay the traditional up-front deposit costs which can be the equivalent of 6-10 weeks of rent in some cases.
How exactly does Depositless renting work and how does it benefit Build to Rent providers and its residents?
More often than not, when moving between rented properties, the costs can be incredibly expensive. There is often an overlap between paying out and receiving a deposit from your previous property – for example, if you're moving into a rental property, and are paying £500 per month, you will be expected to contribute a £600 deposit in addition to this. This of course can deter prospective renters and make the process incredibly difficult. Renters are also sometimes expected to provide a UK guarantor, especially if it's their first time renting, they're a student, or have been/are unemployed.
Housing Hand's Depositless service works as a monthly subscription, after a £25 one-off fee, followed by installments of 20% of the monthly rent making the process way more feasible, and affordable. In addition to this, renters and accommodation providers are covered by a guarantee, and any claims made get paid out during the tenancy rather than at the end.
As a result of a Housing Hand guarantee, and Depositless renting, both Build to Rent accommodation providers and residents hugely benefit from a smooth, stress-free process with no major upfront costs, meaning faster renting, and more accommodation filled. There is also the added benefit of taking comfort in the cover provided against unpaid rent or damage to the property. Post pandemic, this is a huge peace of mind and ensures that renters are able to live in their dream accommodation.